A factory reset will return the router to it's original state when we shipped it to you.  
Primary way of resetting:
1.) When the Insty Connect is booted up, press and hold the reset button for 30 seconds (30 Mississippi).  After you release the button, the green lights should turn off and the router will begin the factory reset process.  It may take a few minutes to complete.
After a few minutes, the insty_connect_setup wifi network will re-appear and you can then follow the instructions below to run the setup again.
2.) Follow the installation steps to setup the Insty Connect again.  
Secondary way of resetting:
1.) From the dashboard, click the Advanced Config (geeky) button and enter your password.  If you do not know your password, use the primary way to reset above.
2.) Under System -> Backup/Flash Firmware, click the red 'Perform Reset' button.  When it asks, 'Delete all Settings', Choose Yes.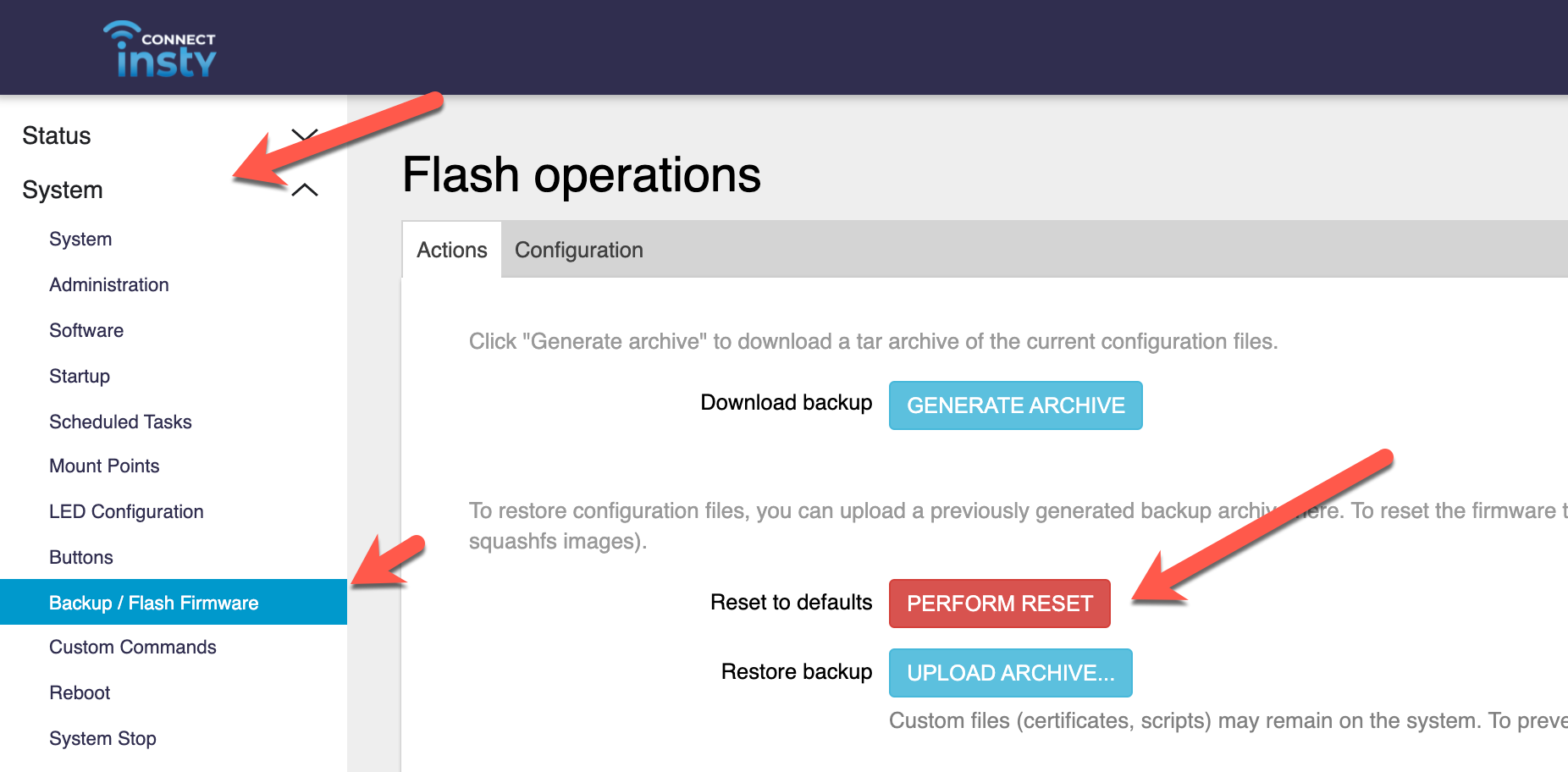 Wait about 5 minutes for the system to reboot and then follow the setup instructions to re-configure your Insty Connect device.