If you don't happen to see your latest Insty.pages update, you may have to do a hard-refresh on your browser.
As a rule, HTML pages will cache very well with most browsers.  This means that normally, your Insty.pages site will FLY when people are viewing.  The downside is that caching may not let you see your latest changes to your Insty.pages site until you clear your cache.
Normally, holding down your Shift key while clicking the 'Reload' button will do a hard-reload, and cause your browser to re-load the page without cache.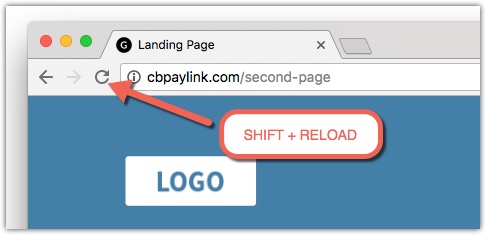 If still don't see the changes, try using a different browser all together, or try using 'incognito' mode, which disables browser caching.